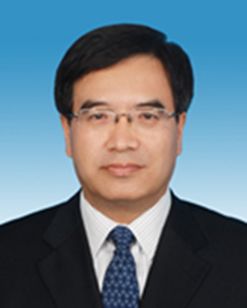 Dr. XU Jinghe
GHWP Chair
Distinguished GHWP members,
The new GHWP leadership was elected at the 26th GHWP Annual Meeting on February 16, 2023, in Riyadh, Kingdom of Saudi Arabia. On behalf of the GHWP leadership, I hereby express sincere gratitude to all GHWP members for your trust, and pay high tribute to each and every GHWP member for your outstanding contribution over these years.
In the era of globalization and informatization, GHWP, as an increasingly influential international organization for medical device regulatory harmonization, is committed to promoting regulatory harmonization, convergence and reliance through dialogue and exchange among medical device regulatory authorities and industry representatives, and constantly facilitating the sustainable development of global medical device regulation and industry.
For many years, with every step taken and each achievement attained, GHWP has been proudly writing its own history of such rapid growth. In 2000, under the leadership of Chair Dr. Clarence Tan, the terms of reference and internal infrastructure of GHWP were established, which made GHWP an independent regional harmonization organization. In 2010, under the leadership of Chair Mr. Wang Baoting, the GHWP permanent secretariat was established in Hong Kong. In 2021, under the leadership of Mr. Ali M. AL-DALAAN, GHWP has become an international organization for global harmonization. Up to now, GHWP has expanded its membership to 33 countries and regions, covering nearly 60% of the world's population, issued more than 50 guidelines, formulated the GHWP Strategic Framework towards 2026, and established close partnerships with international organizations such as the World Health Organization (WHO), the International Medical Device Regulators Forum (IMDRF), the International Organization for Standardization (ISO), the International Electrotechnical Commission (IEC), etc..
As the GHWP Chair, I, along with the leadership team, will propel the holistic implementation of objectives in GHWP Strategic Framework towards 2026, accelerate the formulation and adoption of technical guidelines, improve the regulatory capacity building of all members and bolster the harmonization, convergence and reliance of global medical device regulations. Harmonization is the power of creation, Convergence is the aspiration of endeavor, and Reliance is the fruit of advancement.
The medical concepts such as proactive healthcare, early diagnosis and treatment are constantly evolving; population aging, outbreak of infectious diseases are occurring; and integrated products such biomaterials and digital therapeutics are emerging. Therefore we must adhere to the principles of openness, cooperation, development and win-win results, strengthen the international exchange and cooperation, enhance the coordination between the regulatory authorities and industry, and therefore protect and promote the global public health jointly with more positive gestures and more fruitful achievements.
We have the resolution, confidence and ability, together with all members, to actively promote the regulatory harmonization, capacity building and industry innovation of global medical device regulation and to be worthy of the trust of all GHWP members. Let us keep our missions firmly in mind, forge ahead with determination and work in earnest, standing hand in hand, shoulder by shoulder and heart to heart, so as to build the bright future of GHWP.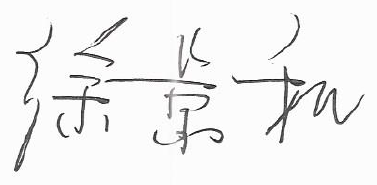 Dr. XU Jinghe
GHWP Chair
February 28, 2023